Our History
It all started with the desire to create a forever home for Furkids Animal Rescue & Shelters; a home that would be far more than just a haven for animals, but a peaceful place for the community to gather and interact with animals and each other. Ultimately, we wanted to create a home where anyone could escape from the stresses of everyday life at a one-of-a-kind destination shelter. From this mindset, our destination shelter came to be. When we first visited the overgrown, neglected property in 2017, we knew the amount of reparations to help our vision come to fruition would be quite an undertaking. But with determination, hope, and the support of our Furkids family, we bought the defunct Wakoola Gardens property in 2018 and started restoring it. By the end of 2019, we opened our botanical headquarters to the public! From then, we continued to develop our campus into the destination shelter we knew the community would enjoy by renovating the old, dilapidated barn on the property into the beautiful Shiloh Gardens Special Events facility that it is today. As of summer 2022, we now have a flourishing community space that is perfect for weddings, parties, corporate meetings and any celebration.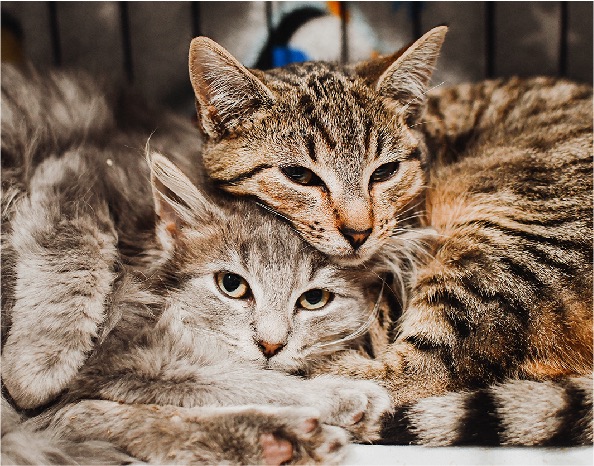 Party with a Cause
Shiloh Gardens is a nonprofit event venue benefitting Furkids Animal Rescue & Shelters and their lifesaving programs. Host an event that will make a difference in the lives of homeless and abandoned animals!
The Furkids Mission
Furkids, headquartered in Georgia, is a 501(c)(3) nonprofit charitable organization that operates the largest cage-free, no-kill shelter in the Southeast for rescued cats and Sadie's Place, a no-kill shelter for dogs. Furkids also operates one of the only facilities in the Southeast dedicated to the care of FIV positive cats. The Furkids mission is to rescue homeless animals, provide them with the best medical care and nurturing environment while working to find them a forever home. Furkids heals the whole animal, physically and emotionally, restoring its health and its spirit. Furkids has rescued and altered more than 65,000 animals since its founding in 2002. Approximately 1,000 animals are in the Furkids program today, in the Furkids shelters, 10 PetSmart and Petco adoption centers, and more than 400 foster homes in the Atlanta area.
Furkids is the only animal rescue organization in metro Atlanta that allows children of all ages to volunteer. Furkids volunteer programs are designed to restore the health and spirits of injured and homeless animals while providing healing opportunities for volunteers who are strengthened by the bond of love and care between humans and animals.
Let Us Host Your Next Event!
Contact